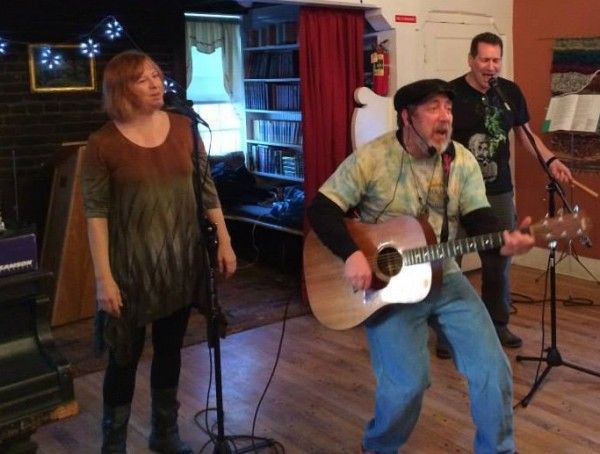 We do many appearances every year, both together and separately! Here are just a few—WOW! If you'd like information on any of the below, go to the linked pages or contact us!
• Schools and libraries, at concerts and much more! Check out our School Appearances page, for more info about that!
• We run professional development sessions at conferences, PD sessions for teachers and media specialists, and other educators!
• Kim runs fun art events. Check out Colors and Corks with Kim!
• Danny also runs open-mic nights locally on the last Friday of every month at the Old Franklin School in Metuchen, NJ!
• Game events!
• Concerts!: With Danny and Kim, Danny and Jeremy, Danny and Yosi, Danny and Kevin Kammeraad, Danny and...