Mom's Choice Awards® Gold Recipient!
Dr. Toy's 10 Best Audio/Video Tape/CDs – 2009!
Dr. Toy's 100 Best Children's Products – 2009!
Winner of The National Parenting Center's 2010 Seal of Approval!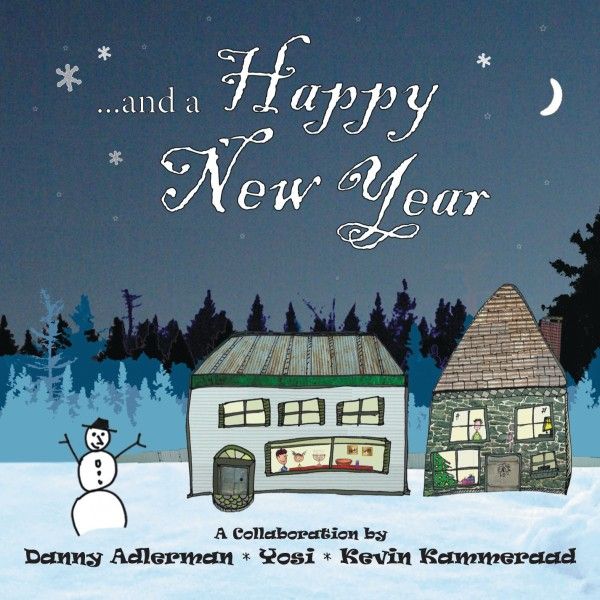 ...and a Happy New Year
Danny Adlerman, Kevin Kammeraad, and Yosi
Award winning children's recording artists Danny Adlerman, Kevin Kammeraad, and Yosi, have joined efforts to create what is sure to be the most innovative winter holiday album this year.

Danny, Kevin, and Yosi have been inspiring kids and families for over a decade through both music and books. Through their friendship an idea was born to create a CD that captures both winter holiday originals and inventive remakes of traditional favorites. The humor, love, joy, and excitement of the season shine through in this exceptional, all ages family CD! 
More info:
www.andahappynewyearcd.com

Want to hear audio clips or purchase the album? Check out: www.cdbaby.com

Or you can buy at our store.
REVIEWS

"… and a Happy New Year" is as fanciful as the first winter's snow, as rockin' as a fun-filled holiday party and as welcoming as a fresh batch of warm homemade holiday cookies."      
   - Chicago Parent, review by Fred Koch

"In the end, this CD is just plain fun, which is what the holidays should be. A+++"
  - On-The-Town Magazine, review by Joanne N. Bailey-Boorsma

"…And a Happy New Year is not just any old winter holiday album—it's a truly spectacular winter holiday album that is sure to be loved by all families."
  -  Baltimore's Child, review by Charlotte Bohn
 
"...and a Happy New Year captures the festivus for the rest of us spirit in a most rockin' holiday album! It's the soundtrack to truly celebrating the whole season no matter what it means to you!"
  - Mindy Thomas, Program Director, Sirisu/XM Kids Place Live  


Mom's Choice Awards® Gold Recipient 

Dr. Toy's 10 Best Audio/Video Tape/CDs – 2009

Dr. Toy's 100 Best Children's Products – 2009

Winner of The National Parenting Center's 2010 Seal of Approval
For more info: the-parenting-center.com